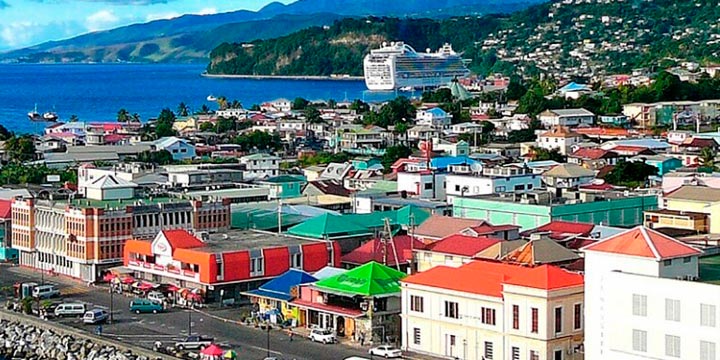 Become a citizen with your family with the Citizen Program in a country that is part of the British Commonwealth, yet independent too as a Caribbean republic.
As one of the world's most beautiful destinations with stunning black and white beaches, pristine waterfalls, and rivers, lush green mountains it also has very low crime rates. It is one of the Caribbean Sea's most gorgeous islands with its location midway between Martinique and Guadeloupe.
It is an economically and politically stable state since gaining independence in 1978. While the economy was banana driven agriculture, tourism continues to drive the economy.
The Dominica Citizen Program was established in 1993 to offer a global opportunity to individuals and families to obtain a second citizenship. With its excellent reputation to grant citizens access to over 115 countries, it is enticing to hold citizenship in this economically sound state.
✓
Two accepted methods allow for the consideration of citizenship in Dominica, they are:
Government fund in Dominica
Qualifying applicants to the government fund make non-refundable contributions in Dominica in these denominations; a single applicant pays $100, 000, while couples pay $175,000 and family of four including the main applicant pays $200,000. Additional dependents will pay $25,000 per person.
Real estate
To receive citizenship in Dominica a qualifying individual could opt for real estate purchasing. The approved real estate must be valued at $200, 000 and the minimum ownership is three years. Both the amount paid, and a term is much shorter when compared to other countries. If the individual remains the property owner for five years, the property can be sold under the investment program. Under this category main applicant of the investment pays an additional $25,000, the spouse pays $10,000, a four-person family pays 435,000, six-person family pays $50,000, while seven family members and more pay $70,000.
✓
Advantages of Citizenship in Dominica
Very affordable
Visa-free travel to over 100 global countries
Tax-free status on inheritance tax, wealth, gifts, capital gains and foreign income tax
Citizenship to CARICOM
Dual citizenship
Excellent asset and privacy protection
Zero restriction on doing global business transactions