ITALY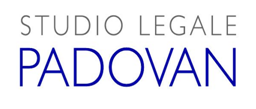 Studio Legale Padovan is an Italian law firm established in December 2002, which provides counseling services worldwide to business clients on issues arising in many fields ranging from Italian to European Union and International law. Since its establishment, the firm has always focused on industrial, commercial and financial fields, with particular emphasis on large infrastructure projects, international trade, transnational transactions and investments, including public-private partnerships (PPPs).
All professionals working at Studio Legale Padovan have a thorough knowledge of contracts drafted in accordance with the FIDIC standards and related practices, and are conversant with the main standard forms of contract, including JCT, NEC and ICE.
Over the years, the firm has built up a solid reputation for work done on major infrastructure projects, trade sanctions as well as on complex financial and corporate transactions.
The firm regularly advises clients on EU export controls on defence and dual-use goods.
Studio Legale Padovan enjoys a first class reputation for its Iran sanctions expertise.
The firm's clients include financial institutions, multinational companies, international general contractors, large and medium-sized companies (both publicly traded and privately held), government agencies or institutions and supranational institutions in Italy and abroad. Furthermore, the firm has excellent relationships with top-level law firms throughout Europe and the Mediterranean area, North and South America, the Far East and Australia and is therefore able to identify the best lawyers for each transaction in other jurisdictions.
Practice Areas
Avv. José Alberto Álvarez de Cienfuegos Dominguez
Lawyer