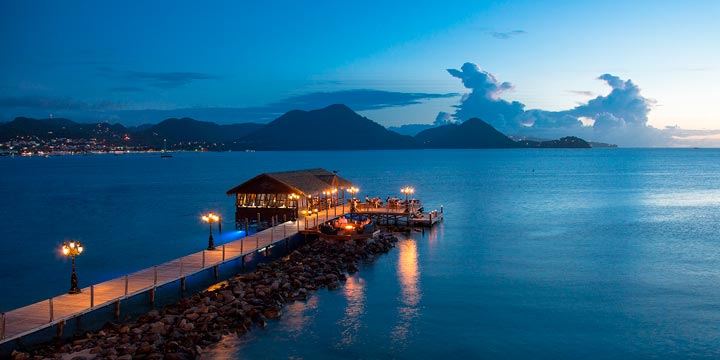 Four investment options are offered by the St. Lucia government to get you and
your family citizenship to this economy rich paradise.
On the Eastern Caribbean, you get the beautiful St. Lucia island. While you get French Creole speaking residents, English is its national language. More people are looking at relocating to St. Lucia with its charming, colourful and vibrancy aside from rugged mountain landscapes, gorgeous Caribbean beaches, and great economy.
The citizenship by investment in St. Lucia was established in 2015. On January 1, 2016, the program started officially making their citizenship investment program one of the newest with an added benefit to the island government that they learned from other programs from other CIP's.
✓
To be accepted and qualify for citizenship in St. Lucia, they offer four different investment options:
National Economic Fund in St Lucia
Individuals with a high net worth can contribute with $100,000 per single applicant. A family of three dependents which is a spouse and two minor children, $190,000, main applicant and spouse as a couple without children $165,000, additional independents $25,000.
Real estate investment in St. Lucia
Successful applicants can purchase a home valued at $300, 000. This property cannot be sold in less than five years. In addition to purchase price, other fees like property taxes, processing fees and registration of property must be paid too.
Government Bond Investment in St. Lucia
These bonds must be held for a five-year minimum period and an amount is dependent on family size. A single applicant must pay $500,00, a couple must pay $535, 000, an applicant with spouse and two minor children must pay $550,000 while additional independents pay $25,000 each. In addition to these amounts does a government bond carry administration fees too, running per applicant, at $50,000.
Enterprise Project Investment in St. Lucia
Successful applicants can invest in pre-approved enterprise project while creating a minimum of three jobs. The investment amount is $3.5 million. The amount drops when it is two applicants that will create six jobs to $6 million. Specific projects must be invested in, for example, offshore universities, research facilities, highways and roads, bridges, ports, pharmaceuticals, agro-processing plants, cruise marinas and ports, and specialty restaurants.
The St. Lucia government recognizes the advantages of tax relief and business expansion by offering unmatched benefits to its residents. Potential applicants must have excellent health, zero criminal offenses and of sound character.
Two of St. Lucia's biggest industries are agriculture and tourism with 65% allocated to tourism. While it attracted high-end individuals with an excellent net worth, it makes sense that it is a prime destination for citizenship. During the 2017 Ease of Doing Business survey done by the World Bank, St. Lucia ranked 86th. It is a popular destination for both retirees and investors and compared to North America and Europe's cost of living and property are much cheaper.
While the world suffered economic downturns, St. Lucia's economy remain rock solid due to its well-educated workforce and stable political environment. Agriculture in the form of bananas represents the main income, while the tourism industry continues to be on the forefront.
Investors are encouraged to diversify the agricultural industry to avocados, mangos, and cocoa through the assistance of the Ministry of Agriculture. In the last five years from 2013 offshore Financial Services had a major upsurge while more citizens are encouraged to invest in the growing manufacturing sector.
✓
Residence Permit in St.Luca Benefits;
On top of the list is the relaxed lifestyle with world-class entertainment
Direct flights to Europe, Caribbean Nations, and all the Americas
Excellent healthcare
Excellent education system
Stable government with its parliamentary democracy
Low crime rate
Business opportunities across state lines
Dual taxation agreements
Member of Commonwealth
Visa on arrival or visa free visitation to more than 110 countries
No gift tax, inheritance tax, capital gains tax or wealth tax
Dual citizenship in St Lucia for investors and dependents
Dominica and St Lucia are currently the cheapest of the all CIP programs. It will cost $100,000 plus fees. Additional costs apply for more persons applying.
Cyprus within 2-3 months with very high approval rates. Malta takes 12 months.
Portugal golden visa scheme with 500,000 euro real estate purchase. Portugal citizenship in just 6 years for family and children. Spain, Greece have long citizenship wait times.