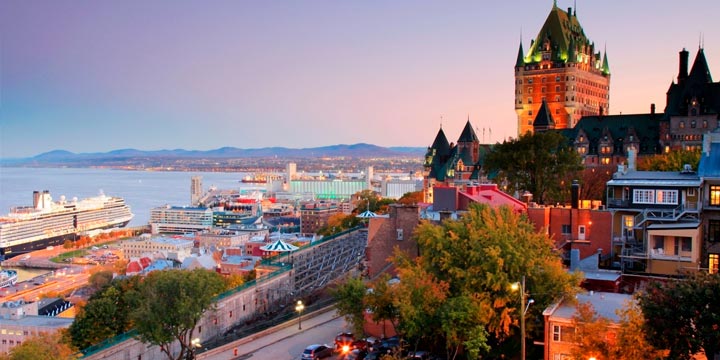 Canada has a long tradition of immigration and an elaborate system to evaluate and admit new residents. Citizenship is available after four years of residence (and 183 days minimum physical presence during each of the four calendar years), and the Canadian passport is one of the best travel documents in the world.
Individuals looking at living in Canada will find the best option to be Citizenship by Investment. There are a myriad of reasons why individuals and families want to immigrate to Canada like:
One of the world's most open-minded, safe and liberal countries
Among all the countries Canada ranks first as the safest and best financial system and banking
One of the countries with the highest quality of life countries around the globe
Most multicultural country with two official languages, French and English
The country with the highest access to Free Trade Markets
While the highest level of tertiary education enrolment is also in Canada, the best university in the world is also in Montreal
✓
Citizenship by Investment in Canada
Whereas citizenship by investment used to be easier currently individuals can only gain citizenship through investor programs set in place through PNPs (Provincial Nominee Programs) of which two Canadian provinces offer investor programs:
-
Manitoba Business Investor Stream
Here you can choose between the Farm Investor Pathway and the Entrepreneur Pathway. The Farm pathways as it indicates allows for individuals to start a farm in rural Manitoba. The Entrepreneur pathway gives individuals the opportunity to buy, manage or start a business in Manitoba.
The Entrepreneur Pathway requirements are as follows:
Three years as business owner or five years as business manager
In Manitoba Capital region an investment of $250, 000 and in other areas an investment of $150, 000
Personal net worth of $500, 000
Farm Investor Pathway
Three years experience as farm manager or owner
Minimum $300, 000 investments
Personal net worth of $500, 000
-
Ontario Immigration Nominee Program – Corporate Stream
With the Ontario Corporate Stream individuals have the opportunity to start a business that will aid in Ontario's growth. In addition will main staff members be able to get a work permit too. The regulations are strict for example:
The business must exist for 36 months prior to the application for citizenship by investment
$5 million corporate investment by your company or purchase a company in Ontario
This investment must contribute significantly to Ontario's economy
Five permanent and full-time jobs given to Canadian citizens for each key member appointed
-
Canadian Permanent Residency by Investment
The only program available for business immigration in Canada is the 2018 program, Quebec Immigrant Investor program. With this program individual with their family can become a permanent resident with an investment of CAD$800,000 for a five-year period. These applicants can choose to permanently live anywhere in the country except Quebec.