LEX LEGAL LIMITED FEE SCALE (January 2020)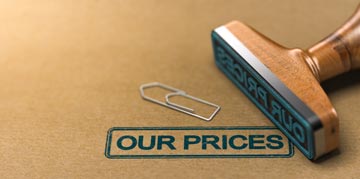 This fee scale details our fees for all immigration advice and services that we are registered to provide to our clients. We charge on a fixed fee basis only. However, should you wish to withdraw instructions part way through your immigration case we will charge you for all work we have undertaken on your behalf at an hourly rate of £150.00 GBP. Please note that our organisation is VAT registered. Therefore VAT @ 20% will be added to the fees outlined below when applicable –VAT will only be charged to UK residents, Non-UK residents shall not be charged VAT.
Please Note: Fees Charged by the Home Office are subject to change; updated fees will be applied to charts when required.
TYPE OF APPLICATION
FEES
H/O FEES
TOTAL
Entry Clearance Applications
Family of a settled person visa (Spouse, Partner, Fiancé)
£1,000
£1,523
£2,523
Short term visitor's visas < 6 months (each person)
£200
£95
£295
Short term student visa (up to 6 months) (each person)
£200
£97
£297
Settlement applications for dependent children under 18 y.o.
£1,000
£1,523
£2,523
Settlement applications for adult dependent relatives
£1,000
£3,250
£4,250
Innovator Visa
£2,000
£1,021
£3,021
Start-up visa
£1,500
£363
£1863
Tier 1 - Investor (outside UK)
£7,500
£1,623
£9,123
Tier 1 (General) - dependant (outside UK)
£2,000
£1,021
£3,021
Tier 2 – General (outside UK)
£1,000
£610
£1,610
Tier 4 (outside UK)
£1,000
£348
£1,348
Tier 5 (outside UK)
£1,000
£244
£1,244
Sole Representative Visa
£3,000
ECAA-Turkish Businessperson Visa (UK)
£1,500
-
£1,500
ECAA-Turkish Businessperson (Dependent/s) Visa
£1,000
-
£1,000
ECAA-Turkish Businessperson Visa (outside UK)
£2,250
-
£2,250
ECAA- Business Plan
£250
-
£250
UK Ancestry Visa
£1,500
£516
£2016
Global Talent Visa Stage 1 and 2
£2,000
£608
£2608
Naturalisation
Application
£1,000
£1,330
£2,330
Registration Adult
£1,000
£1,206
£2,206
Registration Child
£1,000
£1,012
£2,012
EEA Applications
EEA Family Permit (overseas)
£1,000
-
£1,000
EUSS Family Permit (overseas)
£500
-
£500
Eu Settlement Scheme for non-EEA family members of EEA citizens
£500
-
£500
EU Settlement Scheme (settled status and pre-settled status)
£ 125
-
£125
Extension of Leave Applications
Family of a settled person visa (Spouse, Partner, Fiancé)
£1,000
£1,523
£2,523
Tier 1 (General) - dependant
£2,000
£1,878
£3,878
Tier 1 - Entrepreneur (inside UK)
£3,000
£1,277
£4,277
Tier 1 - Investor (inside UK)
£5,000
£1,623
£6,623
Tier 2-General (inside UK)
£1,000
£704
£1,704
Tier 4 (inside UK)
£1,000
£475
£1,475
ECAA-Turkish Businessperson (UK)
£1,500
-
£1,500
ECAA-Turkish Business person (Dependent/s) Visa
£2,250
-
£2,250
Settlement General
£1,500
£1,523
£3,023
Indefinite Leave to Remain (ILR) Settlement Applications
£1,000
£2,389
£3,389
Travel Documents
Certificate of travel (child)
£500
£280
£780
Certificate of travel (Adult)
£500
£141
£641
Admin Review
ECAA applications
£500
-
£500
All other applications
£500
£80
£580
LEVEL 2
Asylum and Protection Claims
£2,000
-
£2,000
Accompanying client for HO screening and substantive interviews (daily attendance rate)
£500
-
£500
Complex Cases (e.g out of time applicants, discretionary leave)
£2,000
-
£2,000
LEVEL 3
Appeals (Lodging Notice of Appeal)

Notice of Appeal and relevant supporting documents

£800
-
£800
Preparation for Tribunals

Witness statements, additional statements, research, skeleton arguments, and relevant supporting documents.

£600
-
£600
Representation at the Tribunals

Representing clients, or

where consul instructed

£600

cost + 10%

-
£600

cost + 10%

Detention

Consideration, research, preparation and submission of Application to CIO for Temporary Admission in the UK, relevant supporting documents

£2000
-
£2000
Bail

Consideration, research, preparation and submission of Bail Applications at the First Tier Tribunal, relevant supporting documents

£2000
-
£2000
Applications outside Immigration Rules/Discretionary and Complex Applications, Out of Time applications

Consideration, research, preparation and submission of application with relevant supporting documents.

£2000
-
£2000
CIVIL PENALTY
£3000
-
£3000
JUDICIAL REVIEW CASE MANAGEMENT
-
Counsel fee for conference at outset for 1/1.5 hours
£500
-
£500
Counsel fee for JR up to papers, excludes UTT fee (currently £154)
£2500
-
£2500
Counsel fee for renewal/oral hearing including skeleton argument, excludes UTT fee (currently £385) *
£2000
-
£2000
Letter of instruction to counsel covering background, immigration history, decisions and grounds for challenge
£500
-
£500
Disbursement: claim forms, bundle preparation, general admin and client support usually payable from Counsel by negotiation
£500
-
£500