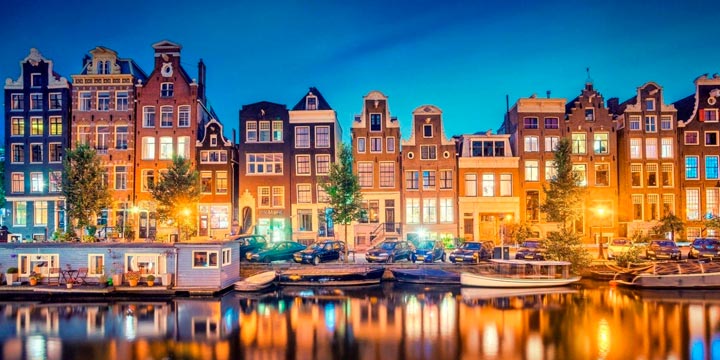 In the Netherlands the Golden Visa program is aimed at benefiting and adding value to the economy. In this country an applicant has some of the world's best living standards with top education and healthcare.
The Golden visa requires a Netherland investment of 1, 25 million euros to be deposited into a bank in the Netherlands. It enables an applicant to work for a three-year period in Netherlands in which time the deposited euro must be used to generate ten jobs over a five-year period.
To apply for permanent residence in Netherland an applicant must hold a temporary permit which he has for minimum five years. This need to be continuous and in addition must an applicant speak, read or and write Dutch. The permit must be renewed every five years.
✓
Residence Permit in Netherland Benefits
Having a residence permit to the Netherlands entitles holders of unemployment benefits, maternity benefits, medical treatment, etc.
Beneficial tax regime
Excellent geographical location for improved business opportunities
Right to work in the Netherlands is unrestricted
Moving around without restrictions to EU member countries and Schengen areas
EU citizenship after a five-year period
Access to dual citizenship
A Netherlands passport is highly valued and one of the world's most respected passports ranking 4th most important and giving individuals with this passport free access to travel freely to 173 countries and 28 EU member states
The permit is called MVV that enables non-EU citizens to enter the Netherlands, not as a tourist but a potential resident. Prior to entering the Netherlands, an applicant applies for an Entry and residence procedure, which is why professional aid is important.
This is called a TEV procedure. When a residence permit is issued, and the applicant and his family are not allowed to stay outside of Netherlands for longer than six consecutive months.
Applicants with a five-year resident permit can apply to become a citizen of the country if he renounces original nationality.